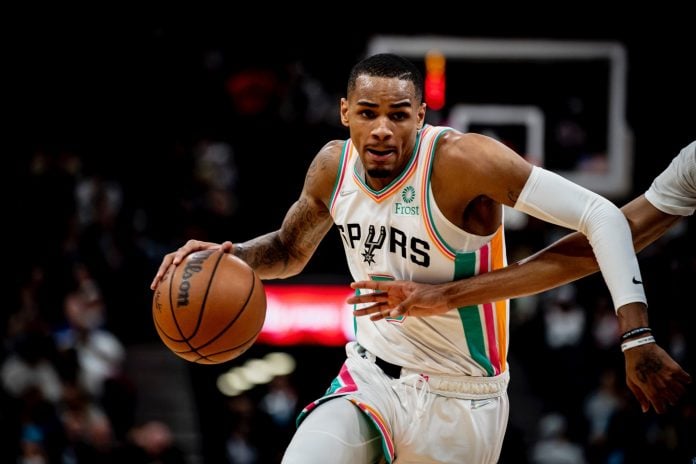 The Hawks made a trade this offseason that landed them Dejounte Murray from the Spurs. This past season he became an All-Star for the first time in his career.
Trae Young, who wanted his team to trade for Murray, was asked why he wanted him to be added to the roster. "I just know the type of player he is, I know what he can bring to our team," the 23-year-old point guard said.
"I wanna win championships in Atlanta. I think he can ultimately help take us to that level. We've been in the playoffs, we've been on a run, but I think he can take us to the next level."
This past season Murray averaged 21.1 points, 8.3 rebounds and 9.2 assists in 34.8 minutes per game.