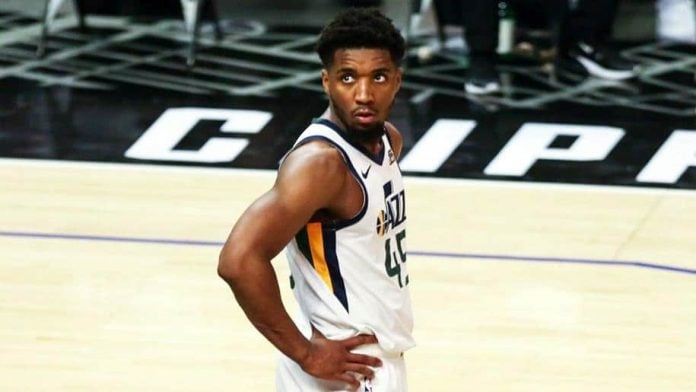 Since the Jazz traded Rudy Gobert to the Timberwolves there were speculations about the future of the team's other star Donovan Mitchell. NBA insider Adrian Wojnarowski reported that Utah intends to keep the 25-year-old shooting guard and build its roster around him.
According to Chris Haynes, that is not necessarily the belief that people from outside the Jazz have. Instead, some of them believe that Utah will be open to trading their star at some point.
Via HoopsHype:
"You talk to people over there with the Utah Jazz… They said they're keeping Donovan Mitchell, they're building around him. But just talk to people outside of Utah Jazz, they're not so sold on that. On that line of thinking, they do believe at some point Donovan Mitchell will be available. One team that I know that is monitoring Donovan Mitchell is the Miami Heat."
Mitchell has four more years left on his current contract, with the last year being a player option. Next season he is set to earn $30 million.
This past season he averaged 25.9 points, 4.2 rebounds and 5.3 assists in 33.8 minutes per game.