Labour has won the Wakefield by-election to regain the West Yorkshire seat it lost to the Conservatives at the 2019 General Election.
Simon Lightwood defeated Tory candidate Nadeem Ahmed by 4,925 votes in the poll to overturn a majority of 3,358.
The vote followed the resignation of ex-Conservative MP Imran Ahmad Khan, who was jailed in May for sexually assaulting a 15-year-old boy in 2008.
The victory signifies Labour's first by-election gain since Corby in 2012.
Prior to Khan's election in 2019, the Wakefield constituency had been held by Labour since the early 1930s.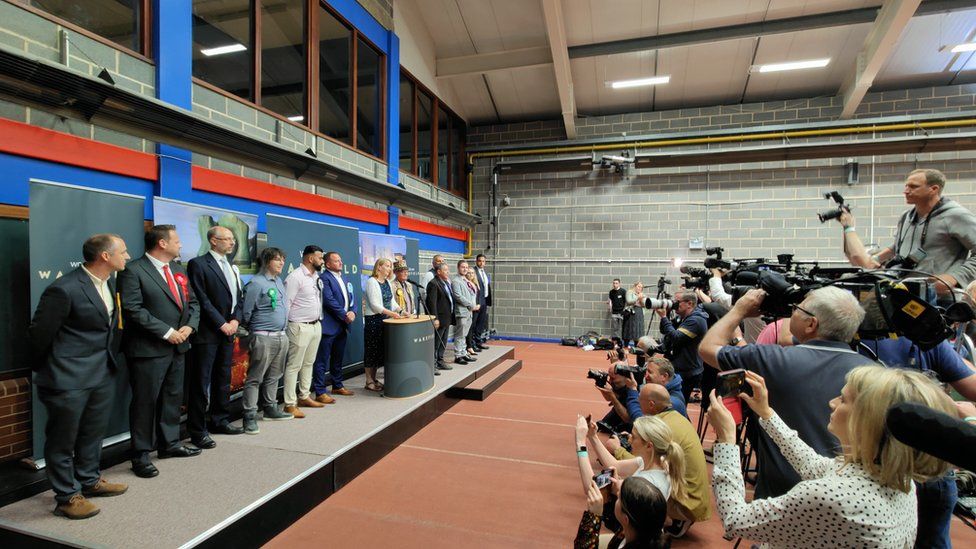 Mr Lightwood received 13,166 votes in total, with Mr Ahmed taking 8,241 – a 12.7% swing from Conservative to Labour.
It takes the total number of Labour MPs in the House of Commons to 200, with the night's two by-election results meaning Prime Minister Boris Johnson's majority has fallen to 68.
Speaking on stage after the result was declared in Wakefield, Mr Lightwood said the result "turned the page on Tory neglect".
"The people of Wakefield have spoken on behalf of the British people.
"They have said, unreservedly: 'Boris Johnson, your contempt for this country is no longer tolerated.'"



Big smiles from Labour – quick exits from the Conservatives.
Labour were nervy earlier in the night but it became clear pretty quickly that they were going to get over the line – but by how much?
They'll say a majority of nearly 5,000 is evidence they can take back seats here that they lost in 2019.
The Conservatives will point to this by-election being called for a very specific reason.
Boris Johnson-supporting MPs nearby say they back him because he's an election winner.
But he's not tonight – does that change how his party views him?
The prime minister didn't visit this constituency during the campaign. A missed opportunity or damage limitation?
There will be plenty of analysis – but people in Wakefield who have effectively been without an MP for more than a year have now got someone talking for them at Westminster.


Labour leader Sir Keir Starmer said: "Wakefield has shown the country has lost confidence in the Tories.
"This result is a clear judgement on a Conservative Party that has run out of energy and ideas."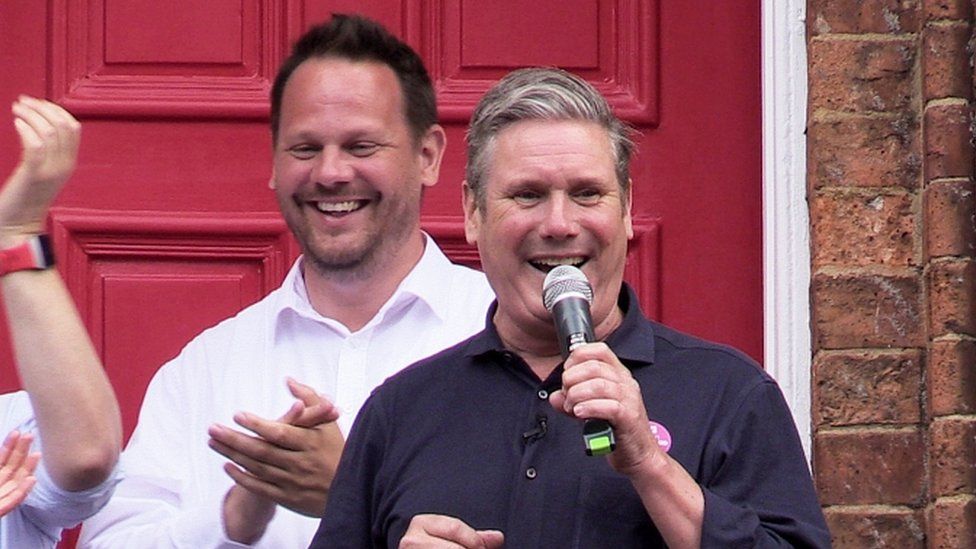 Speaking to the BBC, Mr Lightwood said: "I feel absolutely exhilarated, I feel so humbled to be returned as Wakefield's new MP.
"I think it says that Labour is making real progress, rebuilding that red wall, rebuilding the trust of the electorate and people are ready for a fresh start."


Full Wakefield by-election result
Simon Lightwood (Lab) 13,166 (47.94%, +8.13%)
Nadeem Ahmed (Con) 8,241 (30.00%, -17.26%)
Akef Akbar (Ind) 2,090 (7.61%, +6.60%)
David Herdson (Yorkshire) 1,182 (4.30%, +2.38%)
Ashley Routh (Green) 587 (2.14%)
Chris Walsh (Reform) 513 (1.87%)
Jamie Needle (Lib Dem) 508 (1.85%, -2.09%)
Ashlea Simon (Britain First) 311 (1.13%)
Mick Dodgson (FA) 187 (0.68%)
Sir Archibald Stanton Earl 'Eaton (Loony) 171 (0.62%)
Paul Bickerdike (CPA) 144 (0.52%)
Therese Hirst (Eng Dem) 135 (0.49%)
Jordan Gaskell (UKIP) 124 (0.45%)
Christopher Jones (NIP) 84 (0.31%)
Jayda Fransen (Ind) 23 (0.08%)